Episodes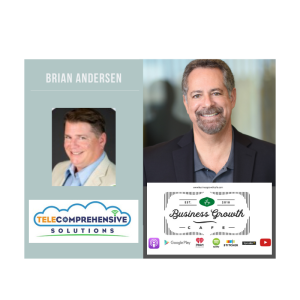 Tuesday Jun 09, 2020
Tuesday Jun 09, 2020
Brian Andersen, Digital transformation specialist and founder of Telecomphrensive Solutions works with businesses to help them think through their technology strategy, focusing on customer experience, employee satisfaction, security, and ease of use in the new normal of remote workers.
Life changed two-plus months ago as employees headed home to work as a result of the Coronavirus.  Who thought, including myself, that two months later we'd be working from home…hopping on endless zoom meetings would become the norm.
The question becomes, as the guidelines start to lift and it becomes safer in the workplace, will working from home be more of the norm than the occasional telecommuter.
And with these changes comes the needed and necessary communications tools and infrastructure that for most companies didn't exist.
Listen in as we explore!